Aktor Yoo Seung Ho yang saat ini bermain dalam drama I Miss You mengadakan pertemuan penggemar di Jepang. Aktor ini terbang ke Jepang ditengah syuting drama yang sangat sibuk. Dia menerima ulasan menguntungkan banyak untuk kinerja yang luar biasa dari drama-drama sebelumnya termasuk Operational Proposal, Arang and the Magistrate dan I Miss You.



Yoo menangkap hati banyak penggemar wanita dengan memainkan peran seorang pria karismatik namun tidak bersalah diseri Rabu-Kamis MBC I Miss You.

Yoo memainkan peran Harry (Kang Hyung Joon), yang menyelamatkan Zoe (dimainkan oleh Yoon Eun Hye). Ketika ia bersama Zoe, dia sangat lembut tapi dia juga menyembunyikan sakit hatinya.
Dipertemuan penggemar Jepang Yoo Seung Ho memamerkan keterampilannya bermain piano dan juga bernyanyi.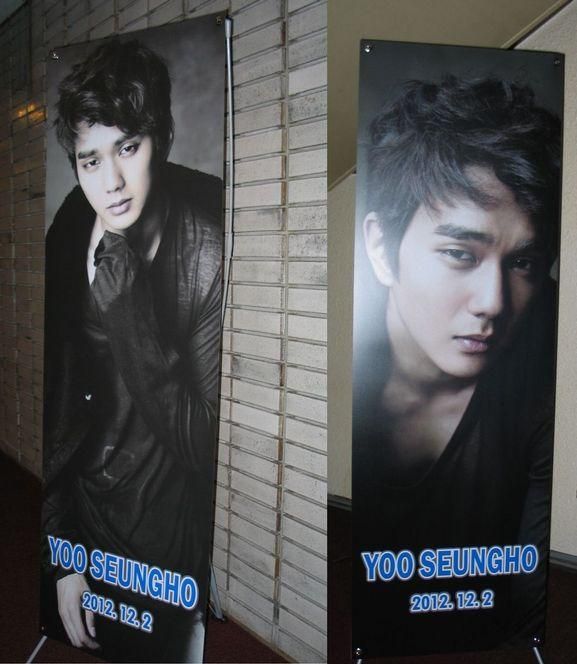 [Credit: Yonhap News]